Clayton Hotel Bristol City is a modern contemporary hotel housed in the Grade ll listed Everards printing works. The design of the building celebrates Bristol's links to art whilst restoring a piece of local history. In March 2022 Norsign Group Ltd we completed provision and installation of this bespoke sign package.
clayton hotel project
We collaboratively worked with McAleer & Rushe and the Clients brand team on producing the specification and design of all signage on this project to fit the historical aesthetic of the building and brand guidelines respectively.
The initial survey for this project was carried out by our senior surveyor who produced a full and verified wayfinding schedule. Following this both our project manager and lead designer surveyed the site to confirm sign locations, access requirement and design detail in-situ. We determined the best use of materials, created an authentic design, and upheld the hotel brand guidelines.
Norsign developed a programme of works and access to effectively work alongside other trades on this live site and meet target dates for each phase of works. Our dedicated installation crew installed all the signs both externally and internally at key locations and in every room within the Hotel on all floors.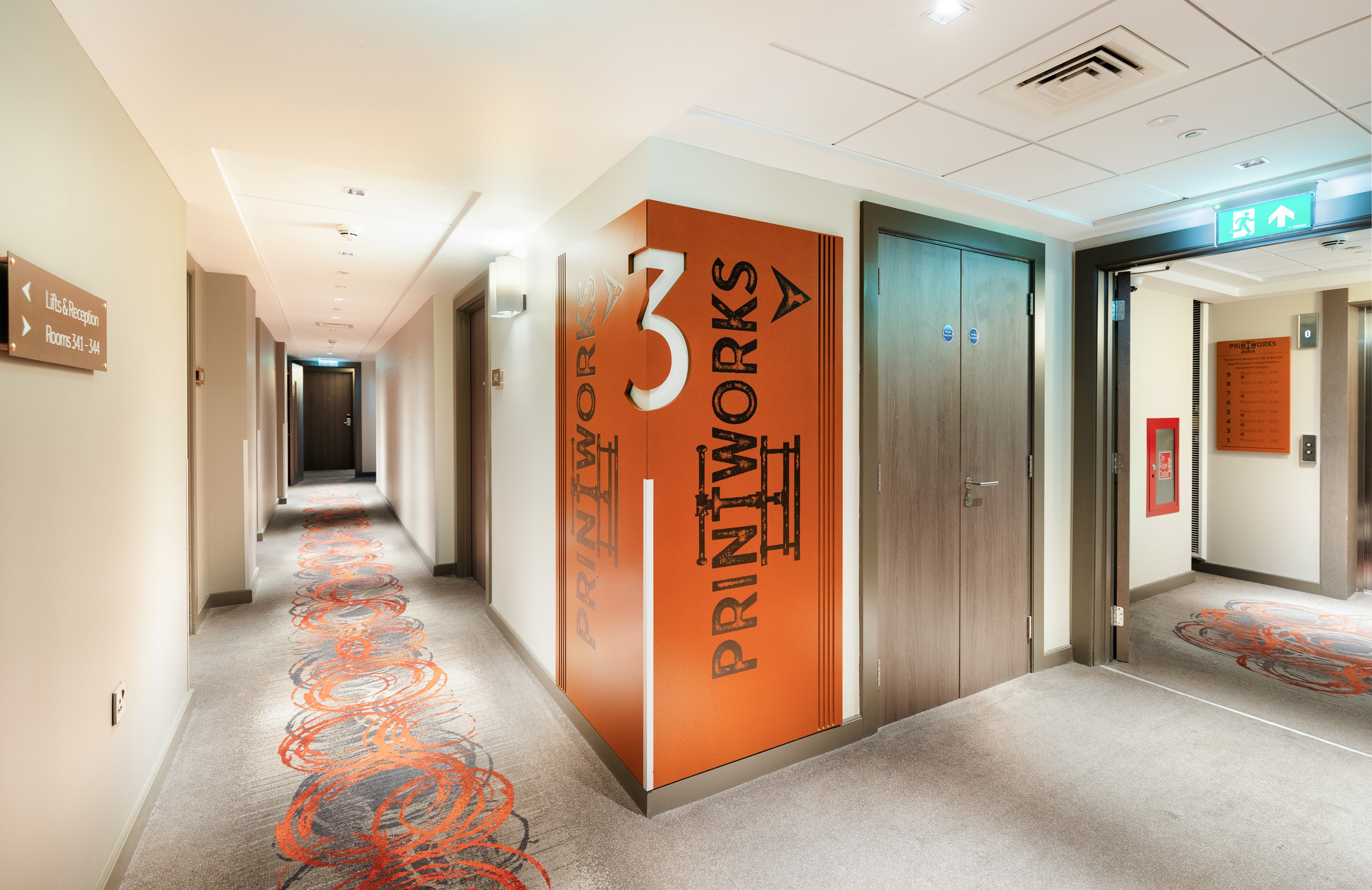 The copper fixings on this project were a key component to the signs and due to the specialist nature of the colour and look required, we sourced a supplier in Italy to achieve the desired look in keeping with the ambience of the build.
start your journey…
If you have a project you would like to discuss with us we'd love to hear from you.