isle of arran distilleries
one island
two distilleries
Lochranza distillery was founded in 1995 at the North end of the island and later developed a sister whisky distillery at Lagg in the South end. As one of few independent distilleries in Scotland, and one that proudly follows traditional practice, Lochranza promise a particularly fascinating experience and pride themselves on offering the warmest of welcomes to their home village.
lochranza and lagg distillery
In 1993 the search began on the Isle of Arran to find the perfect site for a new distillery and Lochranza was eventually settled upon as the water there was of such high quality. The Distillery was officially opened on August 17th, 1995, and followed by the Visitor Centre being opened two years later in August 1997 by Her Majesty The Queen. The Visitor Centre has been awarded 'Distillery Visitor Experience of the Year' numerous times.
Sometime later the building of Lagg Distillery began, with construction fully underway in summer 2018. Production started in March 2019 and officially opened on 12th June the same year.
the project
In 2021 we were contracted by leading design agency Bright 3D to deliver a new signage package for Lochranza Distillery during their rebrand. To manufacture and install new branding and signage across all areas of Lochranza Distillery operations on the Isle of Arran. This was in line with its rebranded range of Arran Single Malts, for which they were awarded Brand Innovator of the Year. In sympathy with the local aesthetic, provide accurate, economic wayfaring for visitors to the site.
Norsign undertook a full wayfinding survey and developed wayfinding signage for the both the working and visitor-facing areas of the Distillery. Meeting with the Distillery Facilities team to carry out a site walk around noting current sign locations, new locations and signage required for this project.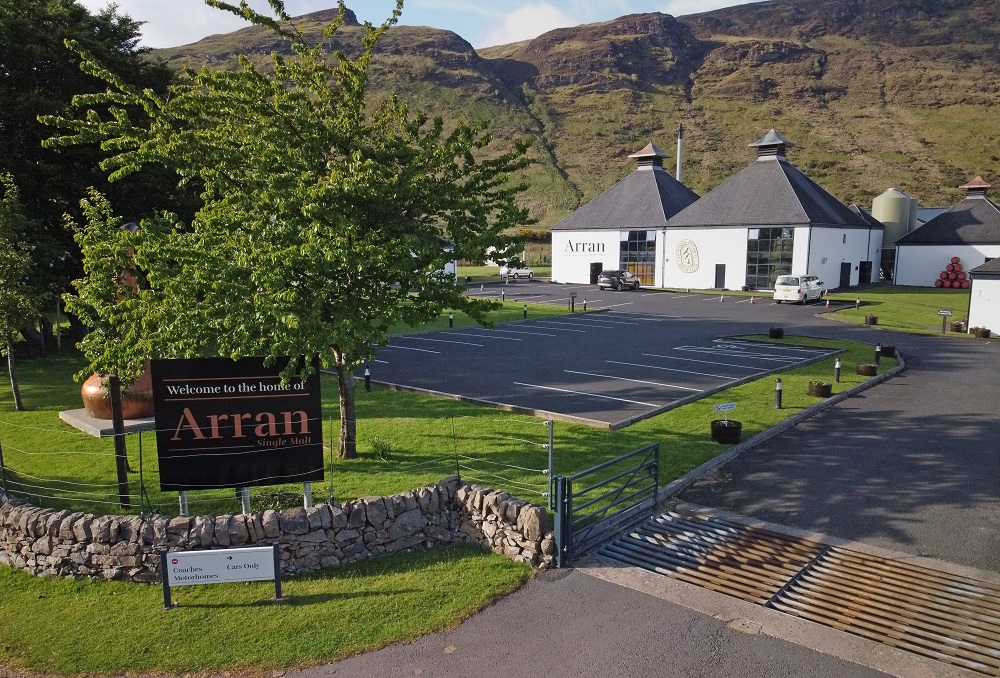 We worked with materials suppliers to ensure a perfect match to the copper of the still which was key to the aesthetic of all signage. We developed robust material solutions for the site's location in a harsh maritime environment by considering the sign finishes being used for any external signs to enable longevity for each sign and prevent rust from the sea air.
We utilised highly specialised cutting and finishing techniques to achieve the required shapes. Site specific work included: at the entrances we manufactured and installed double-sided, curved signage where the curve of the signs matched the curve of the Distillery's dry-stone walls. The internal signage mirrored the external signage, and the Isle of Arran Distillery Story was reflected through a series of large digitally printed wall graphics.
As part of our programme we developed logistics and work plans which minimised disruption to the working distillery and tourist attractions' day-to-day working in line with Covid restrictions, which were in force at time of installation.
KPIs were all met, including production of samples for client approval throughout the design process, management of on-site working around Covid restrictions in the Distillery.
Our work with Bright 3D and Lochranza Distillery is one example of our close collaboration with branding and other creative agency partners to bring new branding and design concepts to life through prestigious, bespoke signage.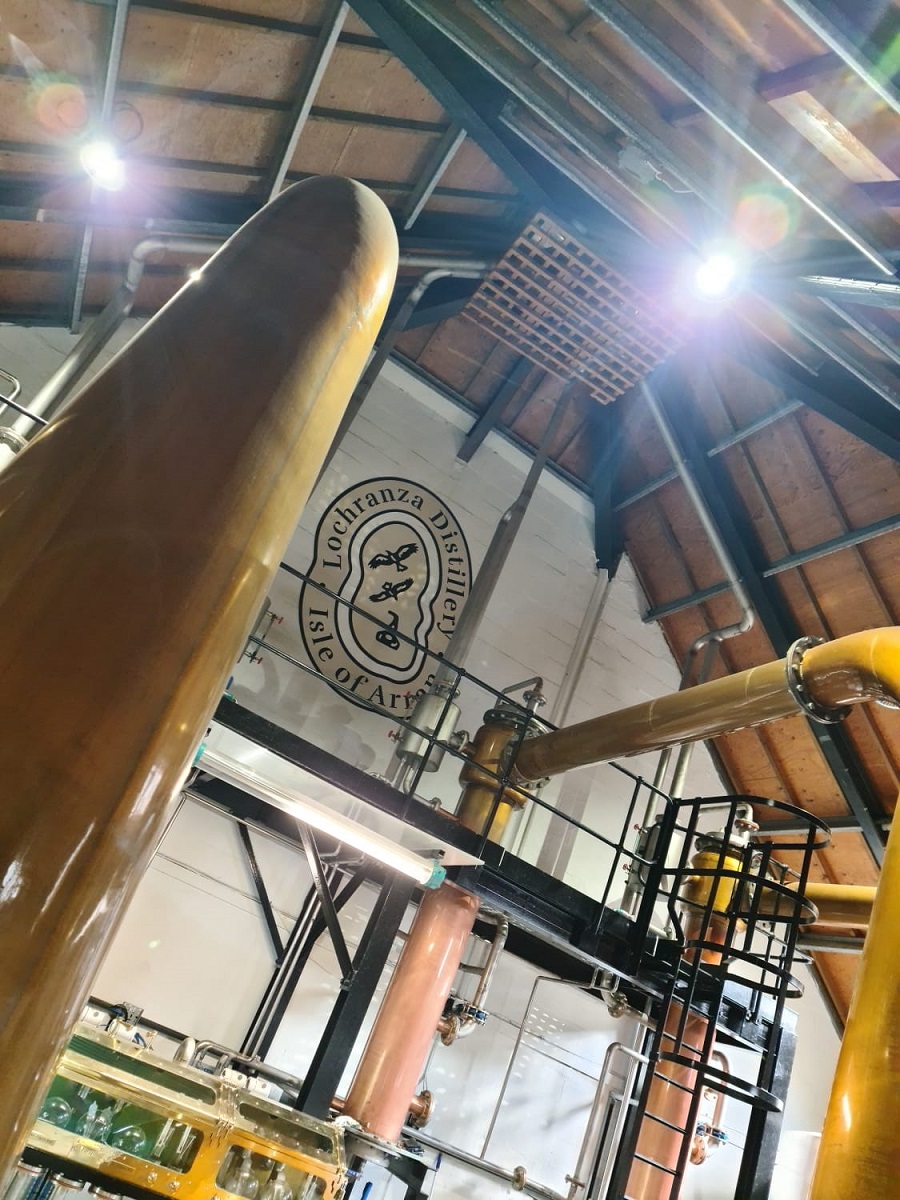 Norsign were delighted to have been appointed the sign contractor for Isle of Arran Distillers at both distilleries. For a working distillery, which is also a tourist attraction, good signage is vital.
start your journey…
If you have a project you would like to discuss with us we'd love to hear from you.