As we become more aware of sustainability within our business and the growing need for Eco Friendly products. We have found Valchromat to be an ideal solution to this demand.
Valchromat is a wood fibre panel which is coloured throughout and engineered for high physical performance. The fibres are individually impregnated with organic dyes and alchemically bonded by specifically developed resins that give the panels their special properties.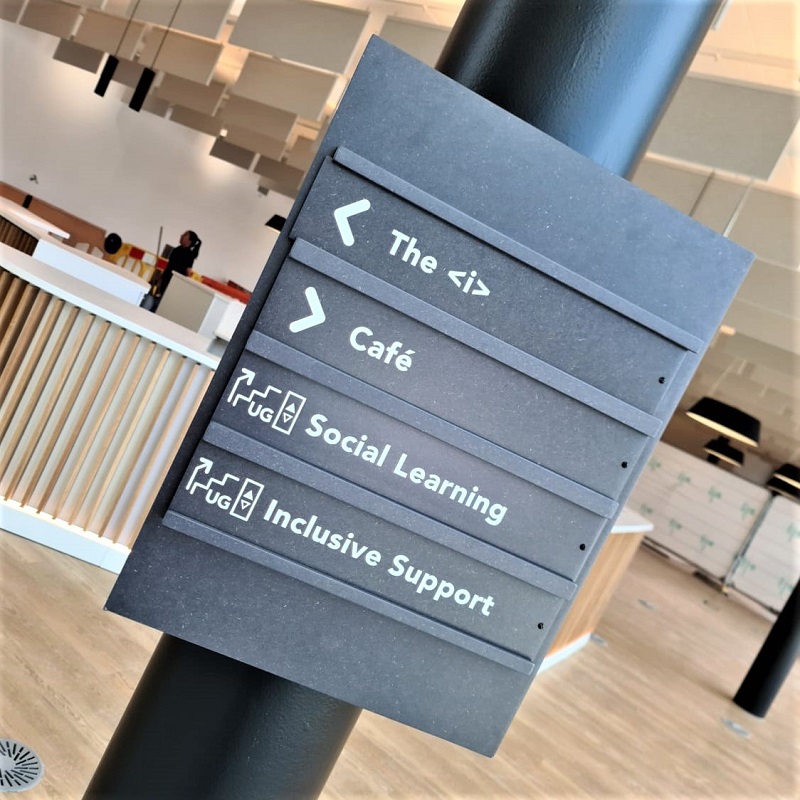 We can manufacture Valchromat sign panels in a range of beautiful colours. This is thanks to the use of organic colouring agents and the natural variation of the wood colour. It is also available in various sheet dimensions and several depths from 8mm to 30mm. These factors make it a fantastically versatile material for manufacturing signs. You can see examples of our work using this material in the images shown above.
As the boards are coloured throughout this means no matter how you cut or machine it, the colour remains consistent. We find this has great advantages over melamine faced products that subsequently require edging, once cut. Another advantage using this over faced or edged boards is, if Valchromat is scratched, it can simply be sanded out and re-finished. You are able to sand flush the joints without worrying about damaging the surface.
Our team would highly recommend this as an extremely eco friendly material as it is manufactured from recycled pine wood, branches and chips from softwood forests.
Contact us to discover more advantages of using this product.