Murchison House is located in the north-east corner of Edinburgh University's Kings Buildings Campus; the principal science and engineering campuses within the University's Edinburgh estate. This building was B listed in April 2016. In 2018 we were provided with a brief to supply and install new internal and external signage for Murchison House as it was to be re-purposed as a zone for industry collaboration, along with student teaching and study accommodation.
student accommodation
As part of the University of Edinburgh, the signage at Murchison House was designed and manufactured to match the Universities Brand Guidelines. This meant manufacturing the signage elements to the exact colour references, dimensions and content specified by the University.
Norsign worked to link the signage at Murchison House with the interior design of the student accommodation, using a new material, Valchromat, to complete the internal directories.
The range of signage designs and materials used assists in providing positive learning environment for the students, whilst ensuring that all users and visitors are always clear about where to go next or what the purpose of each area is.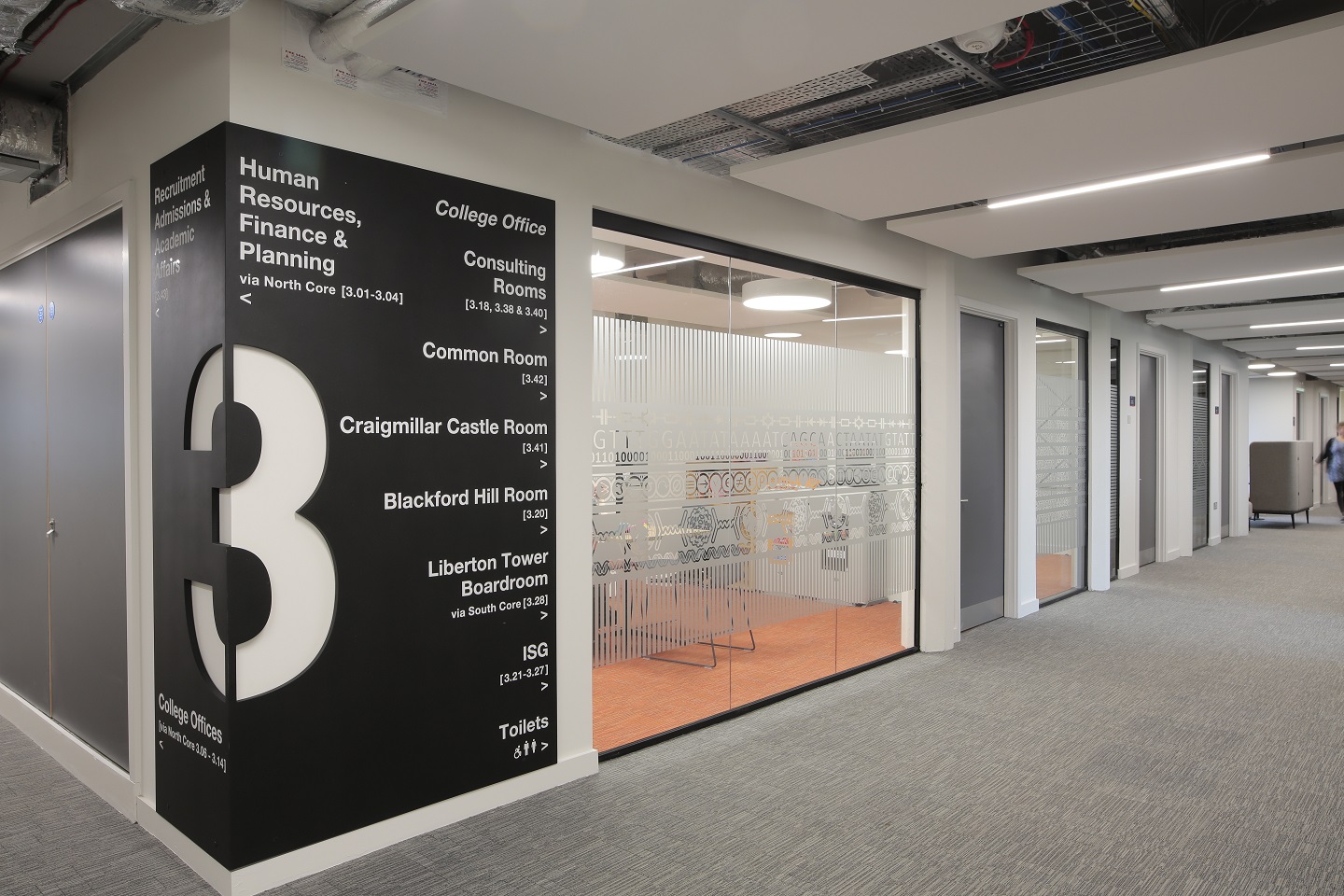 the project
Our design team worked on initial designs by Architects Reich and Hall for this project but further developed the signage for the project by implementing Valchromat as the material to be used for directory signs in place of MDF boards which had been the original specification. 
Using our 25+ years of experience we advised on workable fixing solutions, and identified new materials which supported the brief and exceeded client expectations. We demonstrated clear understanding of the concepts behind the vision on this project and participated in the design stage from inception to sign off. We determined the best use of materials, created authentic designs and specifications for the wayfinding and menu board while upholding the University brand guidelines.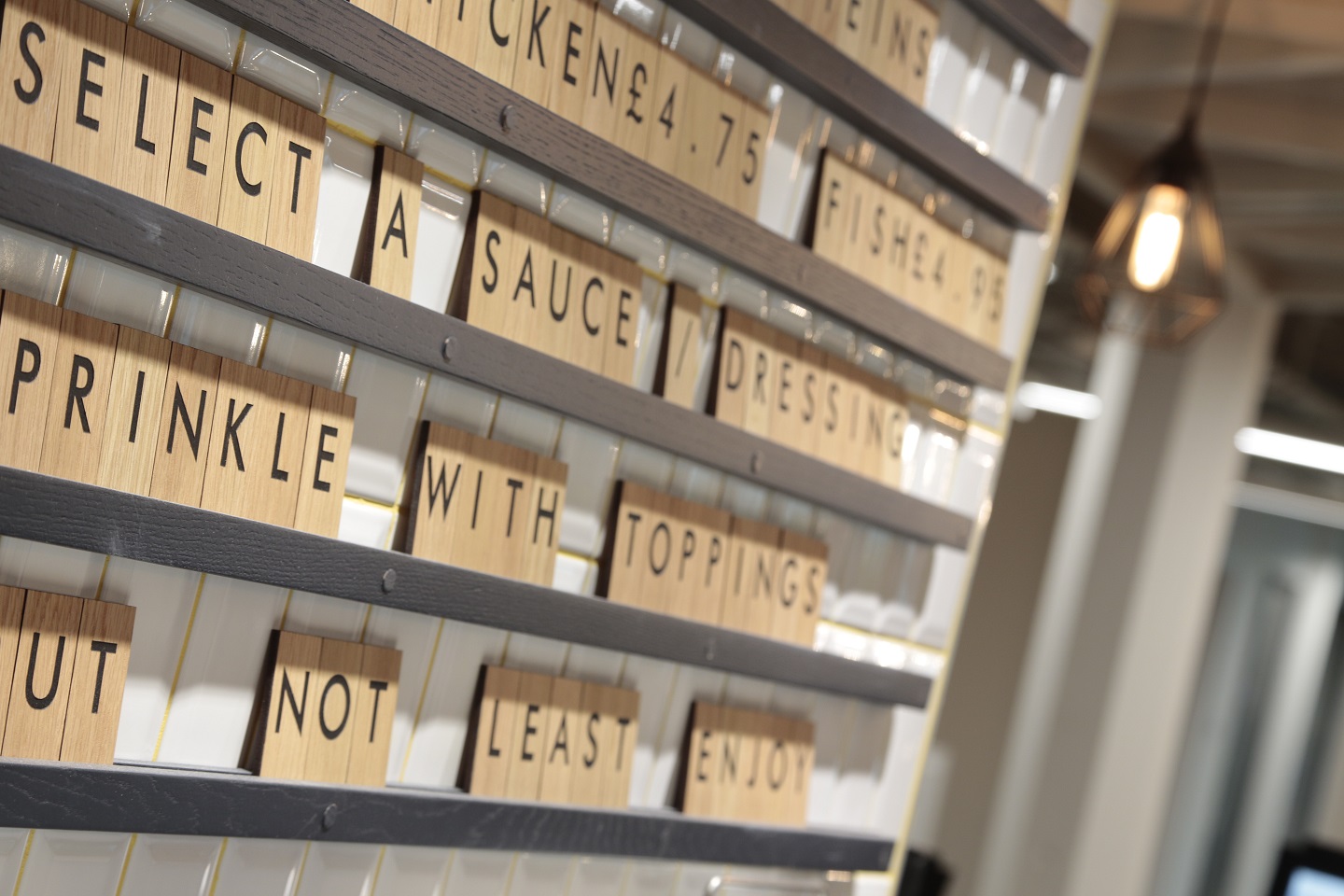 We worked with Kier Construction, University of Edinburgh and architects Reich and Hall to achieve truly bespoke signage elements and designs. .
start your journey…
If you have a project you would like to discuss with us we'd love to hear from you.