Roxburgh Place Learning Centre was an interesting project to work on, as the university used bespoke designs for their wayfinding signage which we supplied and installed.
These included stylish cut-out MDF graphic arrows signs and numerals signage which really stood out for their aesthetics as well as their practical use.
modern facility
This project was a conversion of a concrete former school of anatomy transformed into a general learning and teaching hub spear headed by Reich and Hall architects.
We were invited to manufacture, supply, and install the signage before the project was handed over by Robertson Group, the main contractor for this project.
Educational signs or displays enhance the schools, colleges, or universities to guide students, staff, and visitors alike.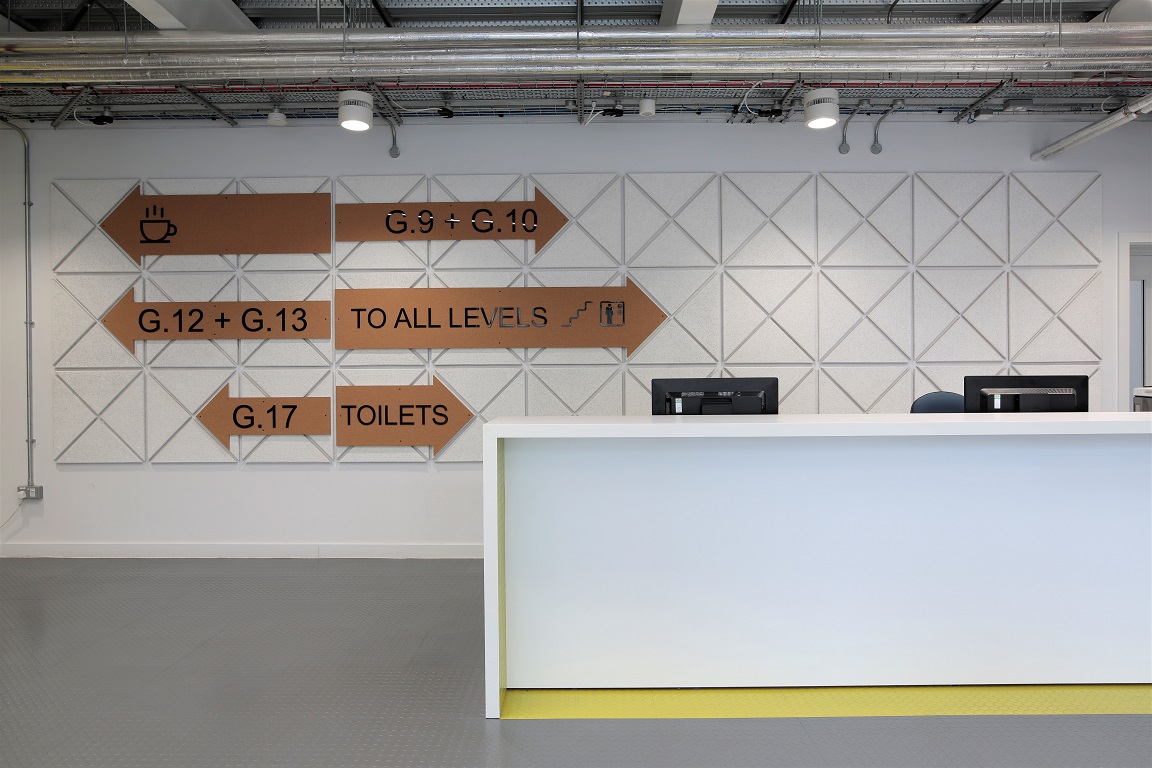 This redevelopment of existing buildings, located in a historic city centre location, created a modern, fully accessible learning and teaching facility.
start your journey…
If you have a project you would like to discuss with us we'd love to hear from you.