Marjorie McClure School is a new build SEND (Special Educational Needs and Disabilities) school in the London Borough of Bromley.
Norsign Group Ltd manufactured and installed the signage for Main Contractor Galliford Try after developing the sign package along with the design team on this project, factoring in Health & Safety which is paramount on all projects.
safety matters
As consultants we advise our clients of any H&S implications regarding fitting methods or sign locations.
On the external sign, shown on the image to the left, we arranged to have structural calculations carried out prior to manufacture to ensure the security of this sign being fitted on framework and rail before final installation to the canopy above the schools main entrance.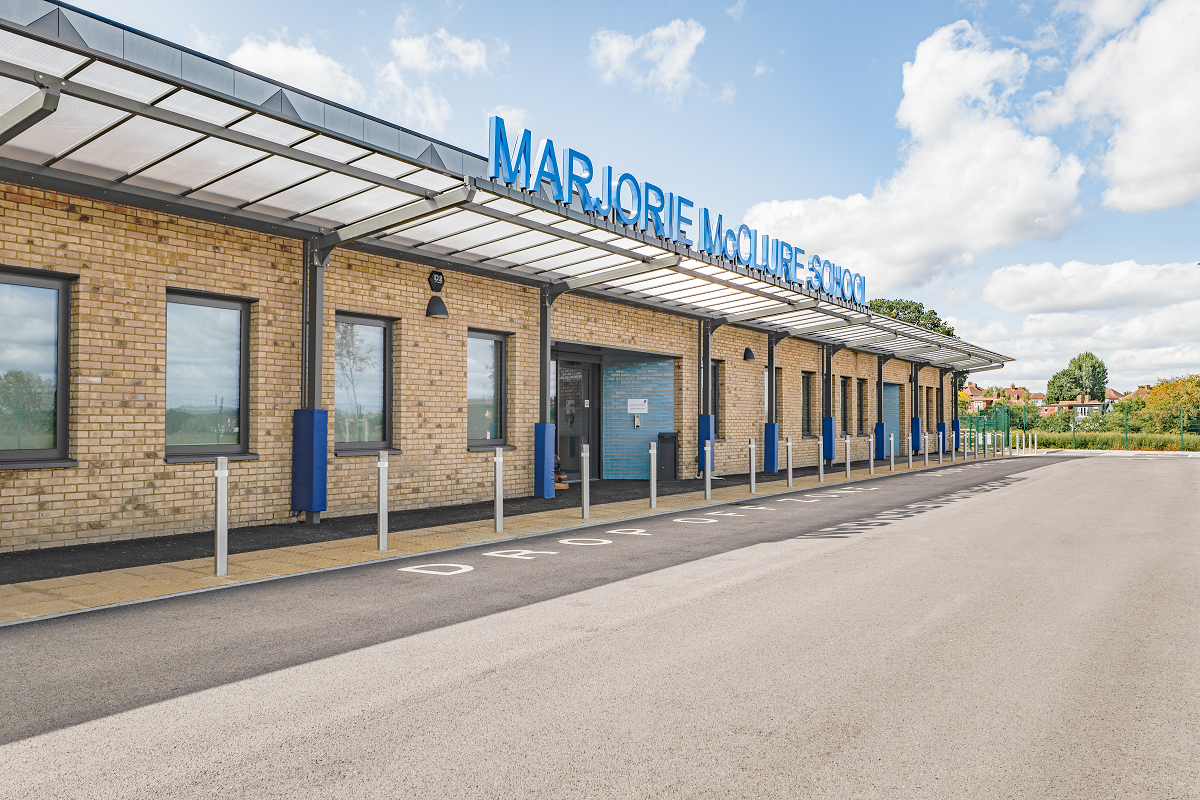 The building itself includes a hydrotherapy pool and accessible teaching and learning facilities, stretching across a single-storey building, complemented by an outdoor classroom and growing areas. The new school is as inclusive as possible, and our signage will allow easy and independent wayfinding to all the facilities.
u003ch2 class=u0022elementor-heading-title elementor-size-defaultu0022u003estart your journey…u003c/h2u003ernIf you have a project you would like to discuss with us we'd love to hear from you.