Dundee Waterfront is an award-winning £1 billion regeneration project that is transforming 240 acres of land along 8 km of the River and a key element of this is the city's first Active Travel Hub.
This project is one of the largest active regeneration projects in the UK, a strategic, focussed and forward-looking project, propelling the city to international acclaim.
dundee cycle hub
The only building on the site promotes cycling and other forms of sustainable and low carbon travel to visitors and residents of Dundee and have immediate access to the National Cycle Network that runs alongside the Tay and across to Fife. We were pleased to have been appointed as the signage subcontractor by Morgan Sindall Construction and Infrastructure who were responsible for the development of this project.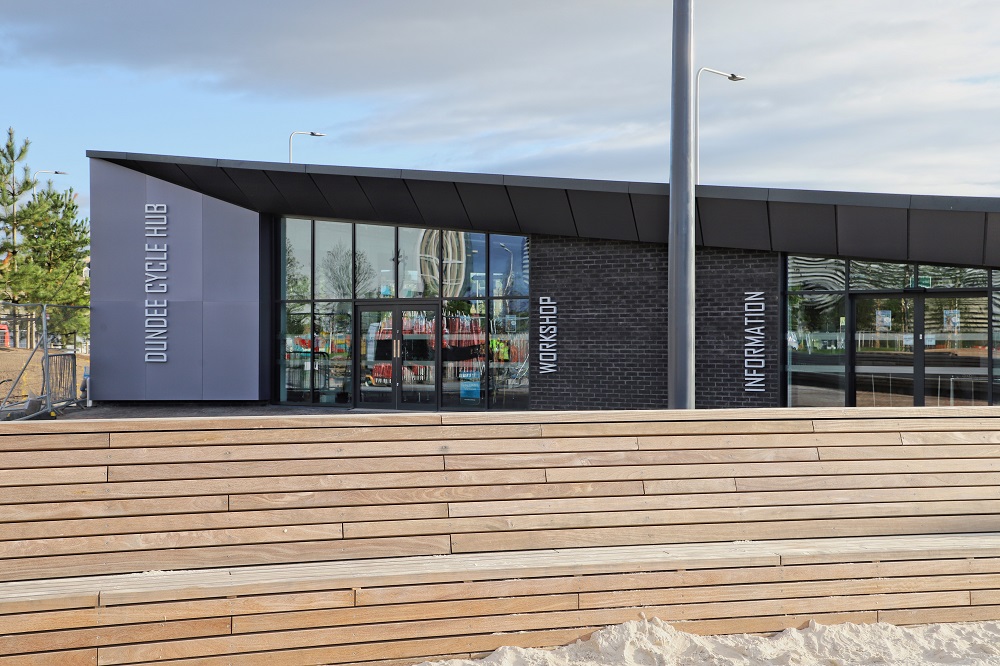 The images featured here showcase the attention to detail and seamless installation techniques carried out to make this illuminated signage really stand out.
start your journey…
If you have a project you would like to discuss with us we'd love to hear from you.