Norsign Group Ltd have been partnered with Extra MSA since 2018. This is when we manufactured and supplied new totems and brand signs across the Skelton Lake Services site.
We have since worked with the group in the consultancy, design, manufacture and installation of large-scale Totems, internal wayfinding signs and illuminated building text for the groups 8 service stations across England, including Peterborough as shown in the images below.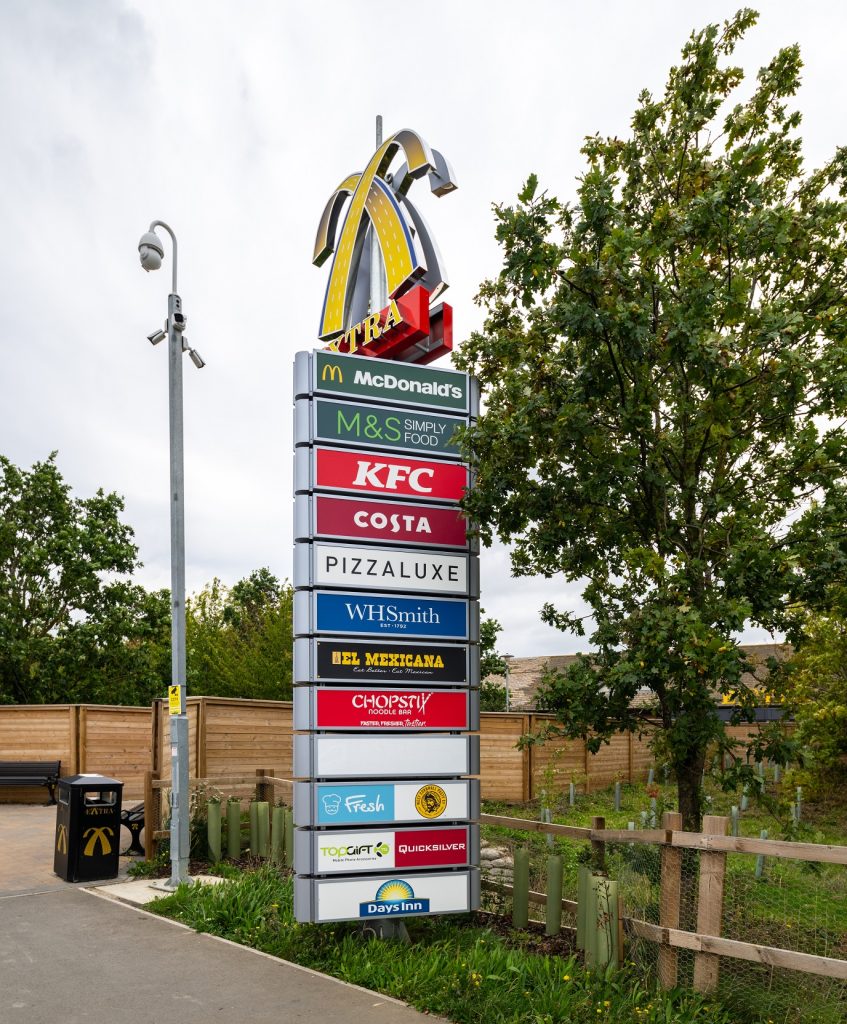 more than totems
We have also surveyed, manufactured and installed Traffic Scheme Signage for Extra as part of the continued improvements to Cambridge Services at the northern end of the M11. This was to accommodate the additional services and facilities in construction there which included ample parking for cars, trucks, caravans and coaches as well as Electric Vehicle Charging Points.

In addition to the works outlined above Norsign continue to work in Partnership with Extra MSA Group as their trusted supplier , carrying out ongoing maintenance and updates to signage when
required for all sites.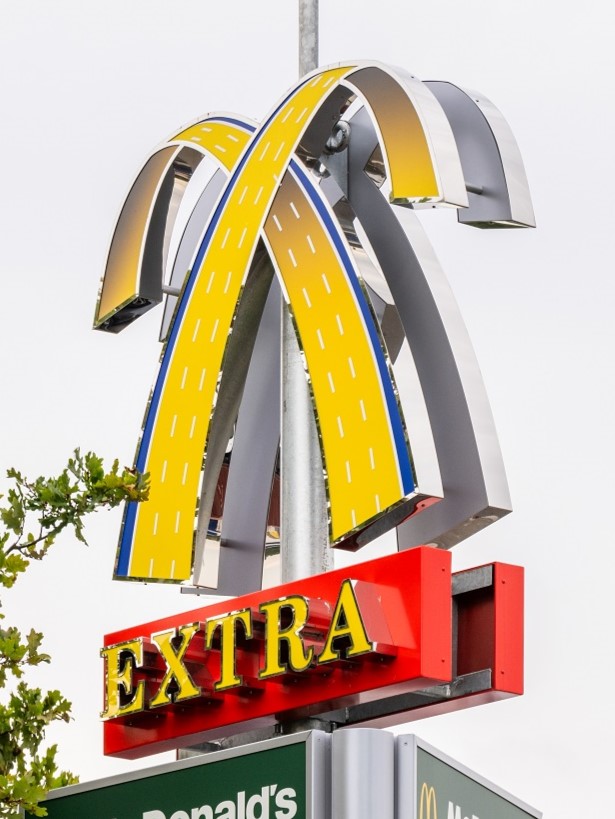 We co-ordinate all works alongside other contractors on site keeping Health & Safety at the forefront during totem installation works as the Service Stations must remain open to the public throughout.
Contact us to discuss a project where you could benefit from our consultants extensive knowledge.